Application Development and Maintenance
The IT and Software Application Development goes through planning, creating, testing, and deploying an information system, also known as the software development life cycle. The maintenance is due to developing customer expectations, the struggle to survive in an existing market, and technology improvements; modifying and implementing new strategies is significant in supporting sustainability and staying ambitious.
Application Development and Maintenance are not just about expanding and supporting IT applications; it is about adding value, enhancing business results, and helping you mainly serve customers in this digital era. As market drives change how we do business, the way companies spend on IT is also changing.
We help businesses efficiently achieve their application portfolio through customizable solutions. We provide our customers with transformational value by leveraging our proven deployment procedures and the industry's most reliable practices to create, change, and run the business and cross-functional IT solutions.
If you are looking for any Application Development & Maintenance services, you can connect with us at any time.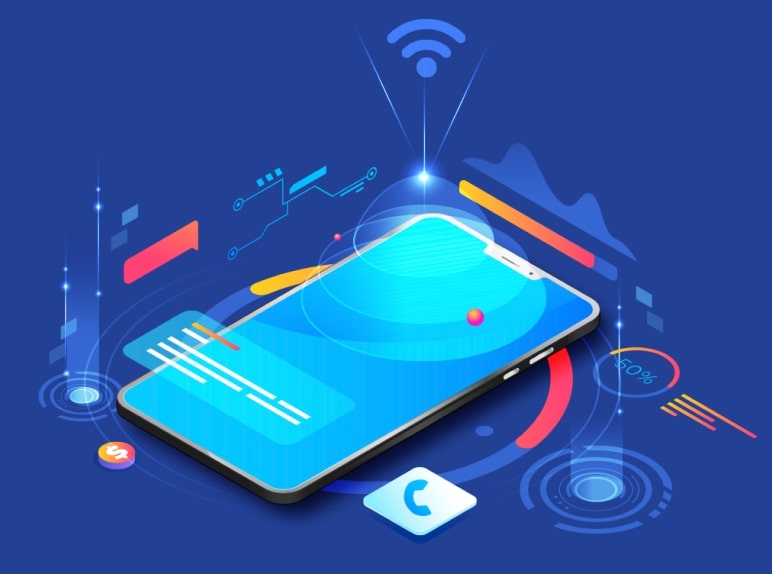 Advantages of Application Development and Maintenance from EnrichGeo?
Use an Experienced Partner
An application development partner can be an invaluable tool for creating and maintaining high-quality applications. Select an experienced, communicative partner who offers ongoing support for the best results.


Train Your Team
Your internal team needs to be well-versed with your applications to deliver the best results, so prioritize team training around new applications or existing application updates.


Document Your Strategy
Ensure all involved parties are on the same page about application development and maintenance strategies by documenting and distributing thoroughly.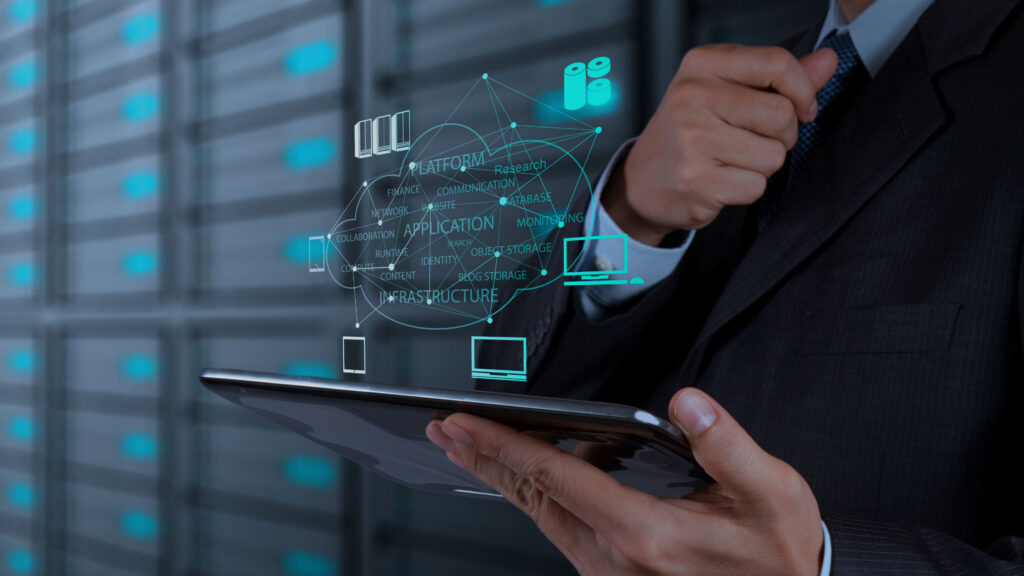 Test for UX
User experience is key to a successful application—test from an end-user perspective to find and work out any possible kinks.


Remain Compliant
Keep up to date on applicable regulations, policies, and practices to keep your applications compliant and avoid penalties.


Prioritize Communication
Communication is vital, especially if you're using an external application partner. Communicate frequently with all involved internal and external teams so you can work together as seamlessly as possible.


Be Adaptable & Flexible
Your applications should fit your current organizational structure, market, and finances, but be adaptable and flexible should these change.
Which Types of Application Development We are Providing?

The waterfall application development method is aptly named because you can't go back up once you go down. The keywords for this application development are planning and sequencing. That means that everything is planned and mapped out in the planning and analysis stages of the life cycle.
The waterfall method works because the project requirements are precise, and there's a collective vision that's unified when it comes to the result they want from the app itself. The team in place for this application development will work to build precisely what has been outlined as the requirements. After the design stage has been completed, the app's story begins. Once it's made, it's tested and shown to the customer, then launched.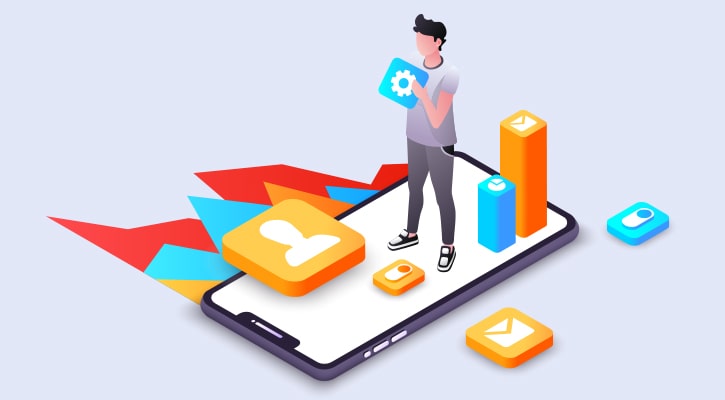 RAD
A newer method called Rapid Application Development ("RAD") was introduced in the 1970s as a sort of counter to the Waterfall method. The goal is to produce working prototypes of the product as soon as possible and continuously tweak and improve. In RAD, the development team and the customer constantly evaluate and refine the product requirements based on incoming information. This is in contrast to the Waterfall method, which can operate with very little interaction between developer and customer. The RAD method usually involves smaller teams of experienced developers skilled in various disciplines. They are discussed and incorporated throughout the development process if changes are needed. RAD is all about minimizing development time and refining through prototypes. It's particularly advantageous for new products that don't yet have a product-market fit or explore development on top of unfamiliar platforms. RAD can work as a precursor to Waterfall or Agile, making it an appealing first step in any software development project. 


Agile
Agile application development is very similar to RAD, except instead of focusing on prototypes, it focuses on breaking up complex software projects into short, manageable chunks. That makes it more suitable for larger projects, whereas RAD is used more frequently on smaller ones. Agile focuses on systematically building and testing one feature at a time. The customer can be as involved in the process as they desire, through daily standups, backlog grooming sessions, feature estimations, or retrospectives. Agile usually works in short development cycles, often two weeks or less, called sprints. In each sprint, features are built, tested, and deployed. Those sprints incorporate the entire life cycle into a condensed time frame.


The Future of Application Development and Maintenance In Your Business
Trends in IT emerge and fizzle with the blink of an eye. As we move forward, we will see a host of trends in the application development and maintenance landscape, such as:
Security practices will no longer be implemented at a post-development stage but as code

Cloud implementations will become a popular way to meet the needs of end-users

Automation will enable organizations to consolidate tools, so they don't have to custom-build deployments.

Innovative tools and technologies are readily available and are cost-optimized for an application landscape.
EnrichGeo Technologies Solutions Ltd is a provider of Application Development and Maintenance for businesses of all sizes. Connect with us now if there are any queries because our team is ready to answer all your business queries
We Provide the Best Service in Industry​